Read the reviews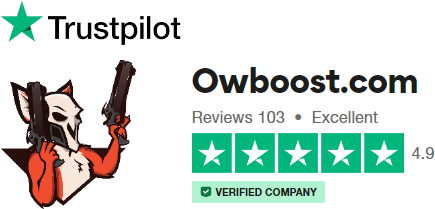 5 out of 5 stars (based on 25 reviews)
Amazing service
Amazing service, great communication and booster won all games and keept me updated throughout the process.
Got my placements games with 5 wins
booster won all the games and I got higher than I was last season ihih
5 starts service
Started fast great support good booster
++++
Every year I buy from OWboost always delivering
Legit service
Legit service, is my website to go whenever I want to get my ow account boosted
About Placement
What are placement matches boosting in Overwatch?
In order for an account to gain a seasonal initial standing in Overwatch, it needs placement games to be played first. These first placement matches are the most crucial, effective and important matches of your whole season. Win them all and you will be placed very high, lose them all and be placed very low – one scenario gets you 3000, the other gets you 2000. In order to avoid being unlucky in your placement matches with your teammates, a popular solution to win all your placement matches is to buy boosting for them. Buying boosting is by far the most important and most effective way to rank up your account already early in the season. Many players never recover from their first 5 losses due to terrible teammates and negative environment which forces them to constantly play at a skill rating level in which they do not belong.
What are the win rates when I buy Overwatch Placement Boosting?
Buying from OWBoost.com, you're privileged for an extremely high win rate and will always be getting the highest possible win rates which are feasibly possible for a solo player. We guarantee a positive win rate on every order up to 100% win rate. We are so confident in our ability to place you in your placement matches way beyond your expectations and what the standard standing is, that we'll insure your order with additional free games if we don't manage to keep that promise.
5 Years of Experience

24/7 Live Chat

Money-back Insurance

Players from your Country