Read the reviews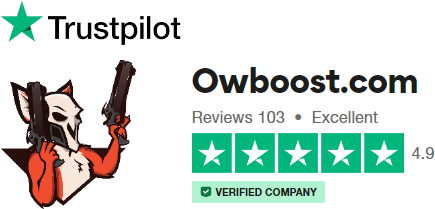 5 out of 5 stars (based on 68 reviews)
Best service
Best service in the market of boosting. being use it for a long time. Absolutely suggested.
Always delivering
My 3 boost here and they always get it done without issues
Great service and cheap
All done fast cheap prices for the service provided
best on this business
They are the best on this business what a great booster I have had
Fast and legit
Great results will comeback
About League Boosting
What is Overwatch Boosting?
Overwatch Boosting is a service which allows the player to rank up their account via the help of other players( boosters). It's used as a popular tool to recover from lost skill rating points from unfairly lost matches or to avoid grinding out the player's Overwatch rank to play in the ranking which they desire. There are several perks for buying an Overwatch boost on your account. An Overwatch boost allows the player to play in the ranking where they should be without suffering the decay of skill level of gameplay from feeders, trolls and negative events. This makes Overwatch Boosting the most effective way for everyone and anyone who wants to improve their gameplay and always play the most enjoyable games possible.
Why should I buy Overwatch Boosting?
Overwatch is a highly volatile game with the player's skill rating being able to fluctuate between a thousand Skill Rating points per day. It is very possible for a 1500 SR player to be placed in ranking of such while being skill wise a 2500 player, which is unfair and where Overwatch boosting can help you. Fighting through the struggle of 60% win rate up to 2500 SR where you belong through hundreds of trolls, feeders and negative players is not a task which anyone should take up to. A smart decision for any player having self-respect towards their time is to take the short journey and have them ranked up to ranking where they belong. This is extremely prevalent and widely agreed that this happens with players especially who don't play heroes that can absolutely solo carry the game and need support from their team.
What are the perks of Skill Rating Boost?
Our Skill Rating Boost is the most flexible and cost-efficient option for anyone interested in using our Overwatch Boosting service. Using the Skill Rating option you are always guaranteed the ranking position which you desire, not a single SR point lower.
Who are the boosters on Owboost.com?
Our team consist of very unique, flexible and experienced Overwatch TOP 500 players who are strictly specialized in boosting your account to where ever you desire. Our team takes pride in our reputation of 100% flawless feedback and customer experience – we always use the most effective and incognito methods when piloting your account.
Why do Overwatch players love Owboost.com?
Thousands of happy heroes.
We are available every single minute, hour, day, week and month of the year for you. We value and understand the importance of communication for you. Our service has reached near perfection with our 5 years of experience grinding out ranks for players like you every day. We are a completely risk free service without a single negative incident over 5 years. We are so confident in our ability to mask ourselves as the original player, that we are the only service who provide money-back insurance on every single order. With us you are always guaranteed to reach where you desire.
5 Years of Experience

24/7 Live Chat

Money-back Insurance

Players from your Country